Leader of the Pack - Reaching One Million Pound Turnover with ERA
Keith McGregor's ERA journey began in 2015 after an unexpected redundancy. Vowing never to be in a similar position again, he became a part of the UK's leading procurement franchise.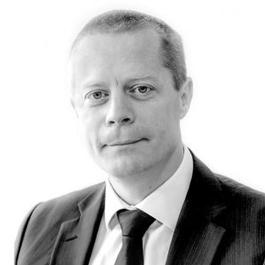 As of July 2018, Keith has signed more clients than any ERA franchisee this year. He aims to continue to sign one new client a month in a move that will triple his income.
Keith says:
"Since day one, I set myself simple targets and stuck to them. That's my key to success. I've worked out now, that if I sign one new client every month, consistently, for three years, I'll be earning over £350k. It's hard work but I'm hungry for it."
Paul Lewis, ERA Operations Director, explains:

"As a conservative projection, we advise that with five new client sign-ups each year, you can achieve a six-figure income. Keith's results are impressive to say the least!"
Despite his success, Keith is the first to admit he had no prior sales training or experience. He puts his achievement down to his own determination and the training he's received:
"Until joining ERA, I had no direct sales experience at all – I was working as a Finance Director. It's not like I was someone who'd worked in sales all my life and used that skillset to get clients. My clients are a result of the training I've had from ERA plus my own hard work."
Building on his impressive start, in 2016, whilst working on a particularly complex client, Keith stumbled upon a solution that would catapult his business forwards:
"I had a client with eight projects running concurrently. I was struggling with the complexity of it so, I reached out to fellow franchisee, David Keating, who operates as a Client Relationship Manager (CRM). Between us, we delivered impressive solutions and the client was delighted. I realised that combining my strength in sales with someone else's strength in CRM was a fantastic way to grow both our businesses."
Working together is not a new concept for ERA franchisees. The collaborative nature of the network continues to set the brand apart. Franchisees are encouraged to leverage each other's skillsets for mutual gain:
"I work with a few CRMs but my main relationship is with David. It's win-win: I feed them new clients and I can access their contacts and reinvigorate relationships. Either with people who weren't in a position to move forwards at the time or who have moved on to new companies.
In Germany, there's an ERA business working much the same as David and I do – and it's turning over more than a million. Reaching a million-pound turnover is now something that we're actively working towards over the next three years. For me, it's about creating a serious going concern that becomes a saleable asset in the future or a legacy business for my children."
Following ERA UK's recent buyout by the brand's European division, the newly aligned business offers greater scope for international collaboration for franchisees – something Keith says he's already experiencing:
"The new structure enables us to work across Europe. In fact, I've just been speaking to our Italian Director about a client there. There's already a lot of transparency and exchange of information – it's very exciting. I often talk to people who are considering joining ERA and they all ask me what the support from head office is like. I always say it's great, but the value you get from the other franchisees is exceptional!"
Find out how you can start your own Expense Reduction Analysts Franchise by clicking below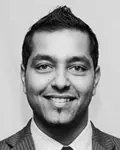 One Route to Business Ownership for Pritesh Patel
There was only ever one route to business ownership for Pritesh Patel - with Expense Reduction Analysts.