Master Franchise Opportunities
Master Franchise Opportunities offer a much larger investment opportunity and broader franchisee role than a conventional franchise opportunity. Master franchises offer at a level above the franchisee, but below the overall franchisor business owner. Often master franchisees will operate a territory, such as a franchise region or country. This enables franchisors to grant worldwide franchise partners more easily, giving away a larges share of ownership by introducing the master franchise level, but enabling eash master franchise territory to ensure good management of its franchise network, within the master franchisees region.
A master franchisee is responsible for recruiting franchisees and providing initial training and ongoing support, satisfying delivery to both the master franchisee's sub franchisees, and the franchisor above them. Master franchisees can be exceptional opportunities to take highly successful proven franchise business concepts to a new country, providing high potential opportunities for shrewd investors with the right business skills. Read our guide to Master Franchises and other features on Master franchises, and explore master franchise opportunities available below.
Latest Master Case Studies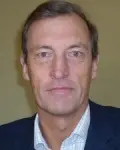 Introducing Robin Drysdale from Anytime Fitness
15th May 2013
Robin Drysdale has been flying the flag for Anytime Fitness since he opened his first club in Clifton, Bristol in November 2010.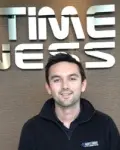 Tom Norbury – only 24 years old with plans to open five Anytime Fitness clubs
1st May 2013
Father and son team David and Tom Norbury have opened their first Anytime Fitness club in Basingstoke this year and hope to open five sites...
Links & Resources
Newsletter
Master Franchise - Top Pick

Anytime Fitness
Anytime Fitness is the World's fastest growing fitness franchises, open 24/7 and over 2,150 clubs
•
View Franchise Profile
•
Add To Franchise List
Master Franchise Opportunities
my franchise
franchise search
franchise type
Top ten franchise business types:

Explore all franchise types...
franchise category
Top ten franchise categories:

Explore all franchise categories...