Executive franchises are sole operator franchise opportunities utilising previously learnt management and executive skills. Usually business to business type franchises, executive franchises range from coaching and consultancy, to print and recruitment franchise business opportunities.
Executive franchise businesses will suit a 'white collar' professional, who has developed and wishes to utilise management and executive business skills to benefit from higher than average income, controllable work and life balance and intellectual challenge. Executive franchises are also suitable for people looking to work in executive, training, and business to business sectors.
Prospective franchisees needn't have extensive backgrounds in business roles to become an executive franchisee, but the right combination of 'soft skills' like determination, motivation and willingness to learn and work hard, can enable almost anyone to succeed in an executive or management franchise.
Explore UK executive franchise opportunities and request further information by clicking on the franchise opportunities below.
Latest Executive Franchise News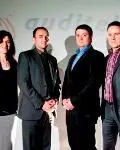 An Auditel team in Leeds is nominated as a finalist for the SME: Most Trusted Consultancy Award
20th May 2013
David Powell from an Auditel office in Leeds, has been nominated in the prestigious Energy Live Consultancy Awards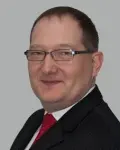 WPA Announces its Franchisee of the Year 2013
7th May 2013
Uel Campbell, from Ballyclare, runs WPA Belfast and South Antrim-based and has been named WPA UK Franchisee of the Year
Latest Executive Case Studies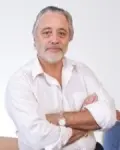 Career Reinvention: From Accountancy to The Interface Financial Group
17th May 2013
After a successful career spanning several sectors, Laurence Milton found satisfaction with The Interface Financial Group (IFG).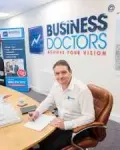 David Blakey boosts Business Doctors in Manchester
16th May 2013
David Blakey talks to us about joining Business Doctors and establishing the business in Manchester
Links & Resources
Newsletter