BCR Associates Franchise
BCR ASSOCIATES KICKS OFF 2012 WITH A RECRUITMENT HAT-TRICK!
14th February 2012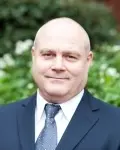 BCR Associates, the leading profit improvement franchise which enjoyed a record breaking 2011, is kicking off 2012 with a bang following the appointment of three new franchisees.
Hamilton Comely, from Ashtead, Surrey; Dek Hardy from Newcastle and Trevor Burrell from Reigate, Surrey join the BCR Associates network in January 2012, bringing the total number of franchisees up to 16.
Hamilton and Dek first identified BCR Associates as a possible new business opportunity in September 2011. Their first impression of BCR Associates and subsequent research to validate the business potential was so favourable that it took just three months for them to make the decision to invest in a BCR Associates franchise. Dek had actually been reviewing the cost reduction industry for two years, with a view to entering the market, and having witnessed BCR Associates' meteoric rise to fame was immediately convinced! Trevor initially made contact with one of the company's founding directors 16 months ago, but required a longer lead-time due to the need to organise his exit from an overseas base.
Commenting on the new appointments, Franchise Recruitment Manager Phil Gaffer says, "With so many enterprises failing in the current economic climate, our 'recession proof' business model is going from strength to strength in terms of its appeal to franchise prospects. This combined with the unique proposition to customers (we pass on 100% of all savings made on essential running costs with the exception of water and rateable values) coupled with our innovative approach to training and marketing, all contribute to positioning BCR Associates a natural choice for a new business venture".
To find out more information about BCR Associates franchise simply complete the form or click the button below

BCR Associates Franchise News