I Do Magazine Franchise
They Liked it so much they bought the company
4th January 2012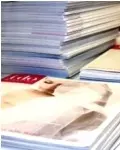 I Do Magazine are delighted to welcome Danielle and Mike Clark as the latest edition to the I Do Magazine family.
Danielle and Mike were already customers of I Do magazine and were working in their existing wedding business when they found out about the franchise opportunity. In September of 2011 they attended the I Do Wedding exhibition run by the Yorkshire region of I Do Magazine. Danielle laughs "we liked it so much we bought the company" to think we could actually run our own I Do Magazine was amazing".
"Seriously, we just couldn't miss the opportunity of taking on the Derbyshire and Nottingham Areas we knew there was a lot of interest in the franchise so we needed to act fast."
The husband and wife team took over the Derbyshire and Nottingham franchise in October 2011 and haven't looked back.
Danielle told us "we weren't expecting immediate results as the area has to be built up and worked on, but the support from everyone at I Do has been fantastic and we're already getting enquires and orders from customers" Asked why she chose I Do magazine, Danielle said.
"Firstly the industry is seriously on the up and I Do magazine are just head and shoulders above all their competitors everyone knows who you are its amazing. Mike also works full time and we have a 2 year old so whatever business we chose had to work around us. The I Do Magazine business does just that, no set hours, perfect"
The couple are now raring to go for the upcoming wedding season in January with over 100 wedding fayres booked in so far and are already ahead of their targets on the online side of the business.
To find out more information about I Do Magazine Franchise simply complete the form below or click the button

I Do Magazine Franchise News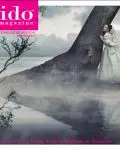 I Do Magazine Yorkshire Celebrates 5th Edition Launch
26th September 2011
I Do Magazine, UK's premier membership based on and offline wedding magazine aimed at local suppliers and brides continues to grow