I Do Magazine Franchise
I Do Magazine Yorkshire Celebrates 5th Edition Launch
26th September 2011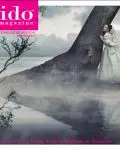 Tipped to be the biggest I Do Magazine to date the latest Yorkshire Edition of I Do did not disappoint.
At 120 pages this year, I Do Magazine is the biggest to date, increasing the pages of the previous year's magazine by a 12 pages. The Yorkshire Edition of I Do Magazine has enjoyed an increase year on year but this year was exceptional. All around us we hear the doom and gloom of recession and down turns yet this year I Do Yorkshire has seen an increase of over £18,000 in Magazine sales alone. That's over 30% up on last year.
Speaking on behalf of I Do Yorkshire, Richard said;
"This year has been amazing, we have had so many new members simply asking to advertise through word of mouth and existing customers repeating and increasing their ad size - it's great when you walk into a wedding fayre and your customers are telling you how much business you have brought them in, you know you're doing a good job"
The Yorkshire I Do Magazine is now being distributed in over 220 wedding fayres throughout Yorkshire and is now the leading wedding magazine of its kind in the region.
To find out more information about I Do Magazine franchise simply complete the form below

I Do Magazine Franchise News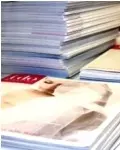 They Liked it so much they bought the company
4th January 2012
I Do Magazine are delighted to welcome Danielle and Mike Clark as the latest edition to the I Do Magazine family.