BCR Associates Franchise
BCR ASSOCIATES INVESTS IN AWARD WINNING TRAINING INITIATIVE
3rd January 2012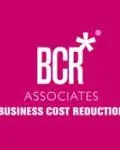 BCR Associates, the leading business cost reduction franchise is strengthening the success of its franchise network by investing in a bespoke coaching and group training initiative.
The forward thinking franchise is working with award winning Straight Forward Success, an established company which specialises in helping companies improve and develop their business with a range of both short-term and long-term Coaching and Training programmes and proven Management Tools.
BCR Associates' franchisees are benefiting from a combination of one-to-one coaching and group training sessions. The programme is designed to equip each franchise owner with a range of simple, yet powerful tools which help to develop a secure and solid framework conducive to achieving significant future business growth.
Training has also been extended to key personnel at BCR Associates' head office, to encourage enhanced efficacy and further fine-tune the impressive operations function and exceptional support service to franchisees.
A key feature of the innovative training system is that franchisees are required to undertake the work themselves, using supplied templates and modules to accelerate their learning, stimulating personal success.
Franchisee Julian Strutt comments, "The sessions have proved to be extremely beneficial. Anthony (Managing Director of Straight Forward Success) has provided me with excellent tools for planning, monitoring and analysing achievements. I am now more focused on the areas that will bring results, have a well structured weekly timetable...and a clearer vision for the future".
Anthony McGloin, of Straight Forward Success says "Our aim is help a company achieve not just excellent but outstanding results. It's been great to see how the BCR Associates' Directors and Franchisees have embraced the new concepts and achieved dramatic improvements in just a few weeks. This is a business destined for World Class status!"
Chris Battin, joint founder Director of BCR Associates adds, "Our philosophy at BCR Associates has always been to strive to be the best in our sector. Our franchisees have been carefully selected to ensure they share the same passion, vision and commitment as the team at head office. We are delighted with the enthusiastic response from our franchisees and have been impressed by their appetite to embrace new ways in which to improve their business. Most importantly we are pleased with the positive impact this training is having on BCR Associates' overall performance and we look forward to reaping the long term rewards of our investment".
To find out more information about BCR Associates Franchise simply complete the form below

BCR Associates Franchise News