SureCare Franchise
Surecare Explains Reasons For Success
9th September 2009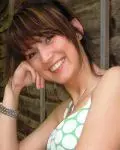 "Investing in our staff enables us to offer an excellent service to the individuals who receive care", Kym Wood, Surecare franchisee
Investing in staff to provide excellent service is the key to sailing through the current economic climate according to the owner of a family run Croydon based company.
SureCare Croydon the domicillary care management franchise opportunity, established in 2001, provides domiciliary care to individuals in the boroughs of Croydon and Sutton.
Owner, Kym Wood said "Investing in our staff enables us to offer an excellent service to the individuals who receive care that enables them to stay in the security and comfort of their own homes. The commitment and dedication shown by our staff is what will carry our company through the current economic crunch time."
Two members of staff at the Surecare healthcare franchise have recently been successful in achieving NVQ qualifications in record time. Karen Frewer and Aneta Czopko both joined the Croydon SureCare Franchise branch in 2005.
Karen (34) who lives in the Morden area of Surrey has ten years experience in care so it came as no surprise to her employers when she passed her NVQ in Health and Social Care at levels 2, 3 and 4 in just fourteen months.
Polish Aneta (34) now living in Purley, came to England to pursue a career in care but it was her office and administration skills that set her apart. Assisted by the company's ongoing training programme, Aneta has recently passed her NVQ level 3 in Business and Administration.
Surecare Management Franchise Owner Kym added: "SureCare recognizes caring as a vocation and we offer all our staff the opportunity to fulfil their potential. Both girls have worked incredibly hard and shown amazing commitment to their careers"
To find out more about starting your own Surcare Management Franchise, click on the 'Request Information' button below.

SureCare Franchise News