Antal
Phone Calls – The Secrets of Success with Antal International
9th May 2017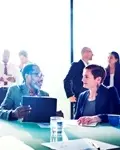 When you start your new journey becoming a franchise owner with Antal International, you do it for various reasons: wanting to build your own company, become your own boss, be independent, and get a more flexible lifestyle but you also like helping people move into the right direction.
This is a vital part of the business as you will be placing candidates in new jobs that will make them grow and prosper, but you will also on the other hand find great employees for companies that want to build up their offices.
But even if good efforts and good planning are vital for the running of your own business, the secret of success in a recruitment career lies in your ability and your enjoyment to talk to people.
Starting out on a daily basis, you will need to plan and make a high level of calls to potential hiring managers to get job orders.
Starting your own recruitment company is a new journey and at Antal International, they take this journey with you giving you advice and tips every step of the way but the success of your company is in your hands alone!
Now you know one of the secrets to Antal International's success and if you would like to find out more then just click below to request your FREE franchise information pack

Antal News