Bluebird Care Franchise
Family-run Bluebird Care office is scooting ahead
18th August 2010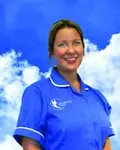 Care-at-home provider Bluebird Care in Taplow is helping people get back on the road to full employment by investing in environmentally-friendly scooters.
Ian and Anne Inglis, owners of Bluebird Care South Bucks and Slough, hope to create 40 new jobs in the area by the end of this year – giving a major boost to the local economy.
During recruitment, they became conscious that some first-class job applicants were being ruled out, automatically, because they were without personal transport.
Anne said, "Obviously our priority is to recruit care workers who can offer high standards of care, in a friendly, empathetic and ultimately professional way.
"However, we became increasingly aware that some applicants were unemployed through no fault of their own, and their job prospects were hampered by not having transport. We've worked with the local JobCentre, and have now invested in two scooters, so lack of transport is not an automatic ban to being a Bluebird Care worker. The scooters have the further benefit of being environmentally friendly and a cost-effective and quick way to reach our customers!"
One staff member to benefit from the scooters is Diane Weston, who lives in Slough. She joined Bluebird Care in April and is proving very popular with customers, thanks to her outgoing, enthusiastic and hard-working nature.
Diane said, "I am so grateful to Bluebird Care for providing me with a scooter allowing me to get back into work, and do a job that I love. The provision of care to people in their own homes is so rewarding, and having the scooter means that I can be even more certain of being on time for visits as I am less affected by the traffic problems that car drivers face on the roads. What's more, scooters have the added benefit of being environmentally friendly, so I am doing my bit to control carbon emissions in the area too!"
With a population of 182,000, the area covered by the Bluebird Care team includes Slough, Beaconsfield, Burnham, Denham, Dorney, Farnham Royal, Fulmer, Gerrards Cross, Hedgerley, Iver, Langley, Stoke Poges, Taplow and Wexham.
Ian and Anne set up the Bluebird Care office last autumn and have over 45 years' management experience between them. They have teamed up with sister-in-law Cindy Inglis, who was recruited as Care Manager after 16 years spent in the care industry. With Ian's mother previously a recipient of care at home, they had first-hand experience of the importance of providing such a service.
Ian added, "We had seen with my Mum how important a service like this is to people and we wanted to be part of that. Our ethos is that we consistently put people first and ensure that we deliver a service that is both flexible and person-centred at all times.
"Our combined experience has resulted in a strong team delivering what customers want."
The office has quickly established itself as a professional organisation, meeting the strict guidelines laid down by The Care Quality Commission. It is also a member of The United Kingdom Home Care Association and The Milton Keynes and Buckinghamshire Care Association.
To find out more information about Bluebird Care simply complete the form below

Bluebird Care Franchise News