Bluebird Care Franchise
Bluebird Care has record week - clinching top award for Scotland and reaching final of prestigious event
16th June 2010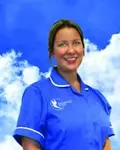 "To reach the final eight and to be up against these big household names shows just how far we have come as a franchisor in just four years" - Paul Tarsey
The UK's foremost care-at-home provider Bluebird Care was one of just eight companies to reach the prestigious finals of Franchisor of the Year Awards on Wednesday, June 2.
Run by the British Franchise Association (BFA), the award ceremony was held at the East Midlands Conference Centre in Nottingham, where the company faced stiff competition from household names such as McDonalds, Domino's Pizza and Driver Hire.
Bluebird Care Group Managing Director Paul Tarsey said, "To reach the final eight and to be up against these big household names shows just how far we have come as a franchisor in just four years. We are proud both of our achievements and our staff."
The Hampshire-based company, with 75 offices across the UK and Ireland, is Britain's fastest growing care-at-home business and recently reported an £18m group turnover - compared with £600,000 in March three years ago. In the same week, one of the company's workers was also named Scotland's best care manager.
Gail Syratt from the Bluebird Care office in Edinburgh beat off competition from 776 other care managers across Scotland to scoop the coveted title of Care Manager of the Year at the Scottish Care at Home Awards.
A trained nurse, Gail said, "I am so delighted to have won. I have always done my very best to surpass customer expectations - to go that extra mile. Providing care particularly for older people is something I feel passionate about as this is often a neglected service. I joined Bluebird Care because I knew the organisation was offering customers something different to its competitors.
That something is a compassionate and professional service; something I am proud to be part of." Paul said: "It has been an incredible week and overall it demonstrates the strong commitment our staff have to our customers at all times – we are very proud of Gail and all our staff."
To find out more about BlueBird Care simply complete the form below

Bluebird Care Franchise News