Bluebird Care Franchise
Bluebird Care enquiries jump by 100 percent
11th March 2010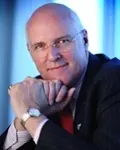 "The current political debate shows that social care will be top of future governments' agendas, regardless of which party wins power." - Paul Tarsey, MD, Bluebird Care
The UK's foremost care-at-home provider Bluebird Care has received record numbers of enquiries as a result of the national debate on the future of social care in England.
The Hampshire-based company – with 74 offices across the UK and Ireland – believes the ongoing debate is good news for the public as it's helped people understand the range of care options available to them and their families.
Bluebird Care managing director Paul Tarsey said, "Understanding the current care system in England can be complex, as people are naturally unsure of what options are out there – and what they may be entitled to, by way of state-funded support. As a result of all the media coverage, people are getting a better understanding of what's currently available – and that can only be good news in the longer term.
"We have received record numbers of calls during the first couple of months of this year – both from members of the public looking at various care options, and also from people looking to open care-at-home franchises that offer what customers want, and are sustainable, economically. The current political debate shows that social care will be top of future governments' agendas, regardless of which party wins power."
Paul made his comments after Bluebird Care were interviewed as industry experts last month, as part of a BBC Newsnight feature focusing on the future of social care in England.
Bluebird Care director, Simon Dalziel, joined other experts as Newsnight put social care under the spotlight – and examined the issues facing future governments in paying for older people's care. During his interview, Simon highlighted the growing pressures facing social service departments and NHS primary care trusts – and the subsequent challenges faced by private care-at-home providers in providing a first-class service that both the public sector, and individuals, can afford.
One of Bluebird Care's customers – a former wartime fighter pilot and later a successful engineer – was featured on Newsnight, receiving care from a Bluebird Care employee.
His daughter told the BBC that Bluebird Care's service was ideal for her father – as two care workers were with him for much of the day, providing practical support and mental stimulation, while allowing him to maintain his independence in the comfort of his own home.
She said, "It's fantastic. He gets a lot of attention, food that he likes, and people helping to stimulate him …there is no way he would get that in a care home."
To find out more about Bluebird Care Franchise simply complete the form below

Bluebird Care Franchise News