Bluebird Care Franchise
Rapid Expansion At Bluebird Care Franchise
7th August 2009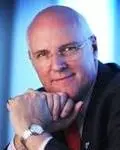 "Domiciliary care is cheaper and more effective for those who are able to stay at home." Paul Tarsey - Managing Director
Leading care franchisor Bluebird Care says this week's much-anticipated green paper on social care has missed a fundamental point in excluding care at home as a viable option.
The paper, which is a precursor to the Government's white paper on social care in 2010, proposes a radical shake-up of the way care home costs could be met in the future, but does not include caring for people at home.
Bluebird Care Managing Director Paul Tarsey said: "The government has missed a fundamental point in not addressing care at home. It is cheaper and more effective for those who are able to stay at home. It is also widely acknowledged that, given the choice, most people would prefer to stay at home if possible."
"Care-at-home has a huge role to play in limiting costs but also offers a very real alternative to self-funders as well," he added.
The proposals include a number of ways that people could pay for their care in the future including insurance, partnership and contribution schemes. The amount the state would pay for a person's care excludes accommodation and food, which could be as much as two-thirds of the total cost of residential care.
To date, there has been no distinction between the costs of bed and board and those of help with washing, dressing, eating and drinking.
Against this, the three options set out for debate would leave an individual paying an average £20,000-£22,500 under a basic partnership scheme, though some would pay far more; £20,000-£25,000 under a voluntary insurance scheme, though the uninsured might pay much more; and £17,000-£20,000 under a compulsory comprehensive scheme. On top of this, people with the means to do so would still need to pay for their own accommodation costs.
Bluebird Care, based in Petersfield, Hampshire estimates that the cost of providing quality care in people's own homes is around half that of care homes and has identified a trend towards people staying at home.
Founded by husband and wife team Paul and Lisa Tarsey, in the past two years, its reputation for delivering a first-class service across the British Isles has resulted in the number of regions it covers soaring from two to 51.
Bluebird Care worker Julie Brittain said: "I never thought I would become a carer but when I looked into it there were plenty of jobs in that area. I absolutely love it, especially going out and meeting customers and the people I help are so appreciative."
Bluebird Care customer Alice, 89, who receives care from the company, said: "I want to remain in my own home as long as I can because it gives me independence. The care I receive from Bluebird Care is excellent and my carers are lovely!"

Bluebird Care Franchise News