TaxAssist Accountants Franchise
TaxAssist Accountants is in the Accountancy Age Top 50 league of UK accountancy practices
21st June 2010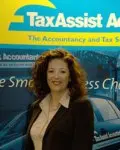 What a year the last 12 month has been for TaxAssist Accountants! Following on from our earlier success winning Gold in this year's British Franchise Associations Franchisor of the Year Awards we have now been recognised by Accountancy Age in their Top 50 league of UK Accountancy Practices!
TaxAssist Accountants, the UK's largest network of accountants specifically servicing the small business sector, has been ranked as the 34th largest accountancy practice in the UK and is one of just seven Top 50 practices that saw double digit growth in 2009.
Turnover for the largest 50 firms grew just 3% over the past year but even this nominal growth figure fails to tell the whole story of what has been an incredibly difficult time for almost all firms. Of the 29 firms that managed to register any rise in turnover this year, only seven posted double-digit percentage growth on the last twelve months whilst two firms saw revenues stagnate and 17 experienced falls.
This industry recognition demonstrates the integrity and ethics of our franchise offering along with the strength of our business model, both of which has allowed us to achieve significant growth during such a challenging trading period. The signs remain strong for 2010 with us continuing to see double digit growth in all of our key areas.
All 185 TaxAssist Accountants are franchised operations providing a full range of accountancy services to local businesses whilst being backed up by a Support Centre of 24 employees plus 3 Executive Directors dedicated to supporting franchisees in all areas including Technical, Practice Management, Marketing and Business Development to ensure mutual success.
The support systems we have in place have ensured that our franchisees continue to grow and succeed, even during a difficult trading climate. We don't plan to stop there – we are constantly evolving and will continue to build on our success by capitalising on the significant growth opportunities both domestically and internationally.
We are looking to further expand our UK network through awarding our franchise to individuals who have the drive and ambition to build their own Accountancy Practice but can see the value in our brand and the support services we deliver to our franchisees.
Franchisees do not need any formal accountancy qualifications as full training is given, but you do need to have a relevant career background, be self motivated, disciplined, ambitious, hardworking and keen to build a substantial successful business.
If you can see yourself as the principal of your own Accountancy Practice then complete
the form below to receive more information

TaxAssist Accountants Franchise News