Auditel Franchise
A Record Recruitment Month for Auditel
19th February 2009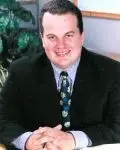 "Many franchise businesses are enjoying good health", Tom Endean, Marketing Manager, BFA
Auditel specialise in cost and purchase management and are the UK's leading home-based executive franchise. In January, the company celebrated a remarkable record in the number of franchisees recruited for any single month since the company began franchising in 1997.
Laurence Knott, Auditel's Head of Marketing, said: "We opened our doors for business after the break at 9 am on Monday, 5th January, and at 11 am, we had our first signing! Since then there has been a steady flow of new franchisees joining us. Among the first intake were professional men and women from retail, energy, marketing, recruitment, engineering, IT and healthcare".
Nottingham-based Phillip Godwin, ex- Governance Manager of a large energy company joined with his wife Pam. Phillip said: "I had wanted to do something different for some time and had looked at a number of franchise opportunities before coming across Auditel. What made them stand out for us was first all the people - professional and dedicated. Next, the business model - adaptable to the lifestyle that we wanted to achieve and also the commitment to personal development. Finally, the support and expertise of the network - a company I would want to do business with."
Pam reported; "There are various reasons why I chose Auditel, but mainly the opportunity to work together with my husband in a business partnership, in which we could both contribute and use our different and complimentary skills".
Wokingham- based chartered accountant Kien Lac, who worked in healthcare, reveals: "As an ex-Finance Director, I felt that the Auditel business model offered a compelling proposition to the client which has a direct benefit to their balance sheet."
According to Tom Endean, Marketing Manager at the British Franchise Association, "while businesses are battening down the hatches and hoping for the current economic storm to pass, many franchise businesses are enjoying good health".
Auditel, who specialise in cost and purchase management are finding themselves in great demand. Auditel's Managing Director, Chris Allison, reveals: "Most businesses are realising that they simply do not have the in-house experience to deal with their overheads in an ever-changing and complex marketplace. And at this time with sales revenue on the downturn, organisations are taking a fresh look at their expenditures and are turning to outsourced providers of cost management. I am pleased to report, therefore, that our franchisee recruitment is breaking all records, and the demand for our services is flourishing!"
To find out more about starting your own Auditel Cost Management Franchise, click on the "Request Information" button below.

Auditel Franchise News