Auditel Franchise
Managing Your Business in Uncertain Times - Back to the Basics
12th February 2009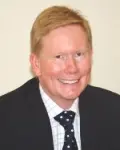 "More and more hard-pressed businesses are asking for our help in their struggle to maintain profitability", Chris Allison MD, Auditel
Your sales are falling. The economic climate is distinctly frosty. Your bank is proving very reluctant to grant finance. What can you do to make sure you will still be around when the 'green shoots' really start to appear?
The key strategic advantage you want to create for your business is to be better prepared than your competitors to capitalise on the impending growth phase. The good news (yes, there is good news) is that a recession provides both you and your business a time of assessment. Let us review one of the most effective opportunities for improvement.
When was the last time you took a good look at your business costs – not staffing costs – but the real core cost of keeping the operation running? In this new year, what can you do to make absolutely certain that you are getting maximum value for your money? Since deregulation and new legislation, many of the staple essentials like communications, energy, water and waste disposal are proving extremely difficult to compare in terms of cost and service. If one adds in all the other overheads including business consumables, finance related services, insurance, human resources, fleet management, premises costs, environmental and energy efficiency, it is little wonder that organisations are hard-pressed to find the best solutions.
In a recent survey, accountants KPMG concluded: 'Businesses are under constant pressure to reduce costs, yet many find it hard to do so in a sustainable fashion. Nine out of 10 cost reduction programmes fail to achieve their targets and the gains that are achieved appear to be short-lived.' As a result, management is turning to outsourced providers of these services.
Chris Allison, Managing Director of Auditel, one of the leading specialists in outsourced cost management, confirms: 'More and more hard-pressed FDs are asking for our help in their struggle to maintain profitability. Businesses are realising that they simply do not have the in-house experience to deal with an ever-changing and complex marketplace. Outsourced cost management provides the answer, especially where there is no upfront fee, but payment by results.'
With the increase in the number of companies trying to cut costs, the demand for Auditel's services rises daily. Recent savings of £54,496 for a museum, £82,255 for a retail shopping centre, £105,500 for a charity, £122,900 for an independent school, and £3 million for a restaurant chain, indicate what may be achieved.
To find out more about starting your own Auditel Franchise, click on the "Request Information" button below.

Auditel Franchise News