Auditel Franchise
Auditel Consultant Carl Windsor takes part in the world's first Kilomathon
1st April 2010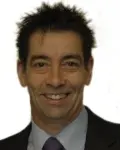 "I was the 104th over 50 year-old to cross the line and came 1715th overall. Fortunately, I did not slip over on one of those 5,000 banana skins!" - Carl Windsor, Auditel Consultant
Auditel Cost and Purchase Management Consultant Carl Windsor made history with over 4,000 other entrants who crossed the finishing line in the world's first Kilomathon – 26.2 Km or 16.3 miles.
The event saw thousands of entrants come from all over the UK and Ireland. It attracted runners from European countries including Belgium, Croatia, Czech Republic, France, and the Netherlands. Some had even travelled from as far as the United Arab Emirates, Canada, USA and Brazil, such was the attraction of the opportunity to run in this unique road race event.
Geoff Sims, Chief Executive of GSi Events, organisers of the Kilomathon, commented:
"The first Kilomathon has been a fantastic success. We wanted to create a road race that would be recognised as 'the perfect race distance'. Thanks to the amazing support of all of those who have been involved - the runners, the volunteers, the spectators, local authorities and our sponsors, we believe that Kilomathon England has laid the foundations for a new classic race format. The future could see hundreds of thousands of people around the world running Kilomathons every year, as well as Marathons and Half Marathons."
Kilomathon England 2010, which was sponsored by Strathmore Water, ZipVit Sport, Heart 106, Inchcape Toyota, Derby Conference Centre and Virgin Active, is aiming to raise up to £1 million for over 80 charities. These include the four official charities, Cancer Research UK, Macmillan Cancer Support, Hope for Children, and Rainbow's Children Hospice.
During the race, participants ate around 5,000 bananas, drank almost 35,000 bottles of water provided by sponsor Strathmore Water and consumed over 4,000 Zipvit energy gels.
Carl says: "The race entailed running from Nottingham to Derby. It's being televised on Friday 26th March at 18:00 on Sky Sports 4. I was the 104th over 50 year-old to cross the line and came 1715th overall. Fortunately, I did not slip over on one of those 5,000 banana skins!"
To find out more information about Auditel, simply complete the form below

Auditel Franchise News