Expense Reduction Analysts Franchise
Free iPad Giveaway
7th February 2011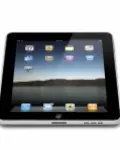 The season of goodwill may be over for most, but not for one lucky reader who will be able to get their hands on a free iPad when they request a franchise information pack from Expense Reduction Analysts.
This amazing free iPad giveaway has no hidden catches - there is no hard sell, no obligation to pay, just the simple promise that when you request an information pack you will be entered into the exclusive prize draw to win this sleek highly desirable state-of-the-art device from the makers of the iPhone & iPod.
Established in 1992, Expense Reduction Analysts are at the forefront of Cost, Purchase & Supplier management in the UK, achieved by their talented network of over 160 franchised consultants.
As a partner in Expense Reduction Analysts, you could be helping organisations both large and small to reduce costs and increase profits in ways that others cannot. The appeal of their bespoke service, assisted by unique software tools and an immense network of procurement expertise, will enable you to build a consulting practice based around your strengths.
This 16GB WiFi iPad is a must for anyone wanting to keep up to date with what's going on in the world and it can be yours - all you need to do, to be in with chance to win, is to request a franchise information pack from Expense Reduction Analysts before the 19th March.
Chris Aston, Marketing Director for Expense Reduction Analysts commented: "There has been considerable interest in the iPad and other smart devices within Expense Reduction Analysts as our franchised consultants begin to utilise the smart device as part of the day to day running of their businesses"
"We felt that it was the right time for someone who is looking at investing in a franchise with Expense Reduction Analysts to have the opportunity to win the one device that is increasing in popular demand throughout our business" Chris continued.
To be in with a chance to be a part of this FREE iPad giveaway request an information pack now!
Terms & Conditions.
The iPad is a tablet computer designed and developed by Apple. It is particularly good for media such as books, movies, music, games, and for general web and e-mail access. The version we are giving away is the Apple iPad (16GB, Wifi) version.
1. Only one entry per person, which must include a legitimate contact telephone number and email address - entries without either, will be declared void and removed from the competition.
2. This promotion is open to all UK residents, excluding employees (including franchisees) of Expense Reduction Analysts, their families, and anyone connected to this promotion.
3. This winner will receive one free iPad once the closing date has passed, and may be required to attend a promotional event to collect the iPad.
4. This promotion cannot be used in conjunction with any other offer.
5. Expense Reduction Analysts reserves the right to withdraw, amend or suspend this promotion in the event of any unforeseen circumstances outside its reasonable control, with no liability to any third party.
OFFER ENDS 3pm 19th March 2011 (requests made after this time will not be accepted into the competition). The winning entry will be drawn at the Olympia Franchise Show by a member of the British Franchise Association team.
To be in with a chance to be a part of this FREE iPad giveaway request an information pack now!

Expense Reduction Analysts Franchise News