Eye Train Franchise
Eye Train Business
Virtual Reality Sales & Marketing Franchise Opportunity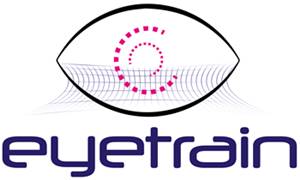 The Eye Train Business is a new and exciting Virtual Reality Sales & Marketing Franchise. The business is run by a highly experienced creative and technical team. Eye Train is now recruiting franchisees to help deliver the real-world benefits of VR to a wide-ranging client base across the UK. The opportunity would suit vibrant, articulate, energetic and self-motivated individuals potentially with a background in sales.
The Eye Train Business Opportunity:
Eye Train enables franchisees to take advantage of cutting edge virtual reality (VR) technology to develop training modules. VR's emergence and the harnessing of its commercial capabilities is driving a dramatic growth in the immersive tech sector.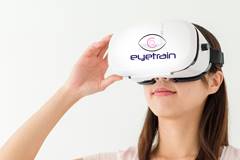 In response, Eye Train has developed a unique application which combines their bespoke 360° panoramic photography and videos using VR editing to create short immersive and interactive films.
The result is delivered through a specifically developed mobile app and experienced by users through head mounted displays or VR 'glasses'.
Eye Train brings together an experienced technical and creative team to produce innovative virtual reality experiences, tours and demonstrations, enabling franchisees to provide revolutionary sales, marketing and training tools for public and commercial organisations.
Eye Train franchisees work with clients to provide products that provide an exciting new way to engage audiences by delivering tailor-made training, education and demonstrations through absorbing 360° VR, with validation options and features.
Applications for this technology are diverse and could include: food preparation training, first aid instruction, machinery operation, logistics processes, vehicle control or executive training.
Untapped Opportunities: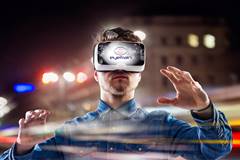 There are also un-tapped opportunities in the field of experiential sales and marketing to drive new business and improve sales.
A variety of brands would benefit from using VR to showcase products and services in this way. For example: estate agents could advertise high-end properties or car dealers the latest vehicle model. In addition, VR could be used to demonstrate the advantages of home improvements, luxury items, white goods, sports facilities, corporate hospitality, hotels plus also have multiple applications within tourism.
The Investment:

The total investment to join the Eye Train Virtual Reality Sales & Marketing Franchise is £5,000 + VAT. This will provide you with a renewable five-year franchise licence which includes: territory, operations manual, web representation, technical pack, access to Eye Train's technical and creative filming team and full training costs.
Find out more about the Eye Train Business, the exciting new Virtual Reality Sales & Marketing Franchise. Click the button below now!