Institute of Microtraining Franchise
Institute of Microtraining Business
Executive Training Franchise

The Institute of Microtraining is established in Switzerland, Germany, Austria and the Netherlands and now they are launching this unique business to business Executive Training Franchise in the UK. The Institute's goal is to establish a set of high standards for effective and continuous education in both stand-alone and long-term training programmes.
The Institute of Microtraining are looking for ambitious partners who want to build on existing sales experience and personal skills. A Institute of Microtraining Business owner will need to have the drive, enthusiasm and ambition to build a business from the bottom up
About the Institute of Microtraining Business: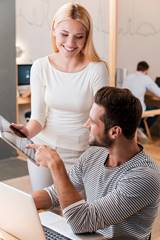 The Institute of Microtraining was founded in Austria by Dieter Duftner who after 10 years in training realised that the training market needed a new and innovative approach to training.
Training has always been expensive not just for the courses themselves but also for the associated travel and hotel expenses and most importantly the loss of, often key workers, from their work demands for 3 – 5 days.
He further realised that due to these heavy costs, that the market was usually only for the medium to large corporate companies and not where it was really needed in the SME market and smaller corporate.
In 2011, The Institute of Microtraining was launched and instantly started to deal with the inherent problems of the traditional training providers.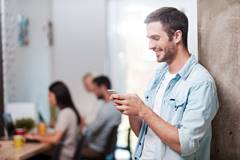 Using the blended learning approach a Microtraining course takes trainees away from their work for just a half day and a company can put up to 15 employees on the same tailored-made course.
The course is then completed by the participants on their smart phones, tablets and PC's, usually in their own time over the next few weeks.
The Microtraining system only allows the participants to finish the course when they have shown they have a total understanding of the content and are ready to put their new skills into their working day.
The Institute of Microtraining Business Opportunity:
The Institute of Microtraining have a massive and growing library of courses all aimed at businesses from the 10-20 employee SME's to large corporations.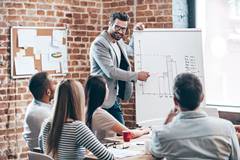 As a Institute of Microtraining Business Owner you will have opportunity to utilize your individual professional experience and expertise to build your business.
As a franchisee of the prestigious Institute of Microtraining you will benefit from their unique, innovative and successful business model.
They are experienced UK and International franchisors with over 30 years franchise experience and 25 years in the UK training market and they will work with you to develop your business into a profitable and valuable business asset.
Is an Executive Training Franchise for you?

The background of a prospective franchisee is not so important but you are likely to be an entrepreneurial individual who has been involved at an executive level possibly in sales and marketing or running or owning your own business.

You do not have to be a trainer as they have a trainer pool that runs the half day launch course, but an appreciation of the importance of training to a business is important.
Find out more about the Institute of Microtraining Business, the well established Executive Training Franchise. Click the button below now!