Payrolls Direct
PayrollsDirect.com Franchise
Finance Management Business




If ever there was a recession proof franchise, this is it!
All businesses need to manage their payroll & staff through good times and bad. Simply put, businesses save money and time, when they outsource their payroll to Payrolls Direct. They can also manage their staff better and increase their productivity using Payrolls Direct's staff management systems.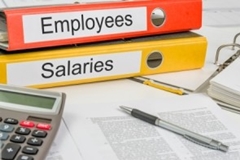 As a PayrollsDirect.com Franchise owner, you do not need to understand how to do payrolls or keep up to date with the latest legislation!
Your only role is to visit businesses and get them to sign up to Payroll Direct's fully managed payroll service and then maintain a good relationship.
Payroll Direct manage the client's payroll, does all their calculations, and the client pays you monthly, every month, by direct debit!
You make money, your customers save time & money AND if they use the HR Platform, they also increase their staff productivity!
A 'win-win opportunity for you and your clients!'

You do not need any payroll or sales experience. As long as you are comfortable speaking with business owners, & showing them how you can save them time & money, you can succeed with a payroll franchise.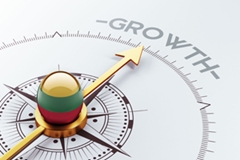 Your customers no longer need to employ someone with payroll expertise. Instead they can focus their time and resources on growing their business rather than worrying about keeping HMRC happy.
Your customers will have access to their very own dedicated web-based HR control panel in which they submit their payroll information. Payrolls Direct HQ, do all their calculations, and you get paid monthly, every month, without having to do any more work!
Payrolls Direct trains you in how to get clients, and then provides unlimited training, help and support for life. After your initial training, you get guidance whenever you need it! Just pick up the phone, send an email or contact them via Skype for additional help.
A flexible, low cost business
You do not need expensive premises to manage this business. You can work from home or rent a small office. All your dealings with clients are done by telephone, Skype, email and face to face meetings at their premises.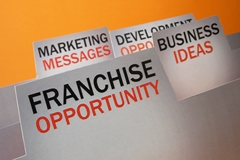 Payrolls Direct offers a complete training package which is provided on a 1:1 basis that is structured to your own specific needs.
With continual online training, life-time support and access to extensive online services and a training video library, Payrolls Direct offer a fantastic package to start your own Finance Management Business.
All PayrollsDirect.com Franchise owners are fully equipped from the word go. They all get a full marketing pack of high-quality personalised business cards, A5 brochures and a wealth of dedicated online sales and marketing resources including stationery. All franchisees also get a training video library.
A huge market and a service that's in demand!
According to the Federation of Small Businesses, there are now 5.2 million businesses in the UK. This is your massive target market, as once you become a PayrollsDirect.com Franchise owner you can market their services to all these businesses.
All Payrolls Direct ask is that if an existing franchisee has already started dialogue with any company, you wait until their current dialogue is finished. If they are still not a client, then you may approach this business.
Payrolls Direct are seeking to recruit a limited number of franchisees in the UK to target these 5.2 million businesses. If you believe that you have what it takes to communicate with business owners properly, then they would like to hear from you.
The finances
Would you like to create a repeat income stream that gets paid by direct debit into your bank account, monthly, every month? Your earning potential is only limited by how hard you are willing to work in this massive market place.
The franchise fee is just £5,995. For this sum, you get:
High quality business cards and brochures
Access to the Payrolls Direct training video library
Unlimited training, help and support whenever needed
A huge marketplace for your services (5.2 million businesses in the UK)
A low risk, repeat income – high rewards business
Operators manual & marketing manual
The only equipment required is a computer, telephone, mobile and broadband internet - all of which you probably have already - so what are you waiting for?
Get in touch with the Payrolls Direct if you believe this payroll & HR franchise could be right for you. Fill in the enquiry form via the button below and they will email you their brochure and get in touch to schedule an online demonstration.