IFG Franchise
IFG Business
Invoice Discounting Franchise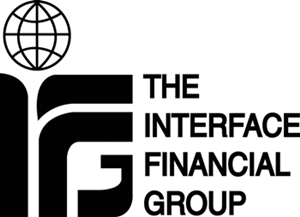 What are the main services the IFG Business offers?
IFG is a market leader in the Invoice Finance industry. It's a niche part of financial services related to the factoring family of business finance. Invoice Finance, in simple terms, helps small businesses once they have made and/or supplied a product and then sent the invoice to their client. IFG allows small businesses to 'cash in' the invoice by paying the invoice immediately but at a small discount. IFG will then wait for the end customer to eventually settle the invoice.
How does IFG stand out from competitors?
Most strands of factoring and invoice finance are designed for bigger businesses who have a constant need for emergency finance. Charges and contracts apply. IFG strips that out and appeals to the smaller business (who often have much more unpredictable order volumes) by offering the same service of 'cashing in' invoices early, but without the need for them to commit to a certain monthly volume, or minimum amount, or tie into a contract.
In what way does this Invoice Discounting Franchise stand out against other franchise brands in other industries?
IFG back their business model so much, that they invest with you. On every deal. Any invoice purchased needs 16% funding from the local, franchised office and the remaining 84% comes from head office. They share the finance.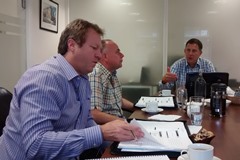 IFG share duties on due diligence & underwriting. And, of course, they share the client fees.
IFG puts its franchisees in a serious leadership position. They heavily believe in the comprehensive training programme so much so, that they stake their own money into every deal the franchisee finds. This is, hopefully, a hugely reassuring feature to prospective franchisees and testament to their commitment towards a successful franchised office.
What experience should you have, or qualifications?
A decent head for figures helps. As does a 'consultative sales' approach. Full driving licence is essential. Clearly any applicant must have an image as seeing themselves operating a classic, B2B, white collar franchise. The award winning training programme ensures those soft skills and ambitions will see the applicant emerge as a confident and savvy financial services professional.
Where will your business will be based?
Your IFG Business can be based from a home office or some prefer to rent a small serviced office.
What are the main activities as a franchisee?

The role is broadly twofold.

Firstly, franchised offices build and maintain a financial broker network. These brokers are the people that constantly scan the small businesses market for those who need some form of funding or another.

Secondly, once a broker has submitted an enquiry to you, the franchisee becomes an underwriter and risk assessor. Visiting the company who needs money and assessing their invoices, products, clients and all round viability. IFG trains you how to do that.

What training is provided?
It's thorough. A self-study theory section takes around two weeks to absorb. That's followed up by three days of residential, classroom training. And after that, there are a compulsory three sessions of on site, field training. All of training is underpinned by a task-by-task 13 week roadmap which guides the franchisee to the point of becoming an Invoice Finance professional.
What is the total start-up cost of the franchise?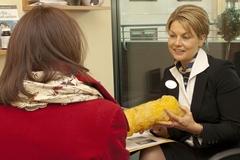 Current franchise fee is £19k for the first 15 franchisees (8 so far at the time of writing). You'll then realistically need a minimum of a £20k 'float' with which you can go out and buy invoices. You'll also need to allow for at least 6 months to pay household bills until a franchisee can realistically service enough clients to create a monthly income
How does a franchisee get clients?
From business finance brokers. From Factoring firms. From accountants. From high street banks small business teams. From business coaches and from interim FDs. Business Angels. All sections of your local financial services business community.
How much personal funding is required and how do you obtain funding?
IFG have prior approval from various franchise lenders to finance the franchise fee – but most applicants at IFG are individuals who already have a surplus of cash – and in effect use this surplus to go out and purchase invoices. The franchise is perhaps not suitable for individuals who need to obtain funding.
What financial rewards can be achieved?
IFG can provide realistic and achievable returns of 45% of whatever capital pot your are able to deploy into buying invoices. That's not a hopeful 'best case' scenario…instead a very realistic goal.
What flexibility is there to achieve a better work/life balance?
IFG is a business that a franchisee really can squeeze, or lay off, the accelerator. Your capital pot is always with the franchisee and you can have downtime by not purchasing invoices or really push brokers hard so you have all of your monies spread out to multiple clients at any one time. It suits semi-retired professionals looking for an intellectually challenging way of non passive income….just as easily as it suits a thirty something 'go-getter' who is hungry to maximise deals at a frenetic pace.
Find out more about the IFG Business, a market leading Invoice Discounting Franchise. Click the button below now!