Caremark Franchise
Caremark Management Franchise
Care Services Business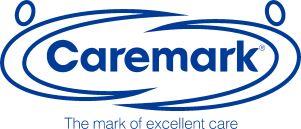 About Caremark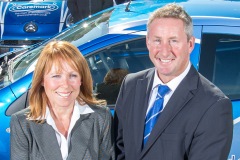 Karen & Graham Precious, successful franchisees from Caremark (East Riding)
Caremark offers an opportunity for franchisees to make a difference within the local community. Caremark is a Care Services Business. Franchisees own and run a profitable and rewarding home care franchise in the social care industry,
Company founder Kevin Lewis started Caremark in 2005 with almost three decades of experience in the care industry, including 19 years starting and developing two of the UK's leading home care brands. Caremark has a growing network of over 80 locations across the UK.
The Social Care Market
With life expectancy continuing to rise, the time has never been better to explore a long term business opportunity in the care sector. People aged 85 and over are the fastest growing age group in the UK, climbing from 600,000 people in 1984 to 1.4 million in 2009.
About the Caremark Management Franchise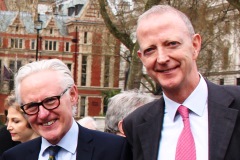 Caremark (Wandsworth) franchisee
James McCallum and Norman Lamb,
Minister of State for Care and Support
Caremark ranks amongst the top players within this exciting and expanding market sector. This company has a reputation for excellence and integrity as well as an enviable record of success.
The unique systems that underpin Caremark offices franchise model, support ethos and methodologies are observed by franchisees to ensure outstanding service levels are continually delivered to the client. Caremark have an unmatched support staff ratio of 3:1.
The number of hours of care that Caremark provide to vulnerable individuals grew by 27% in 2014 and is set to continue increasing. 2014 also saw an increase in revenue of 20% for franchisees with 2015 looking to be another record breaking year with a forecast network turnover of over £50 million.
As a franchise owner

A franchise owner will recruit, manage and train highly qualified carers to provide excellent home care and support to individuals within their own home.
Caremark is a full member of the British Franchise Association.
The Franchise Model
"We introduce new franchisees to a system of which we are justifiably proud and then support them to start their new business. It doesn't end there though; my belief is that a good franchisor should offer support throughout the life of the franchise, allowing the partnership to mature and prove to be mutually successful" Kevin Lewis, Caremark CEO
What do others say about Caremark
"Caremark is a highly professional company offering a complete home care franchise package, comprehensive back-up and support and a very rewarding business opportunity." Gordon Patterson, Leading UK Franchise Consultant
Further Signs of success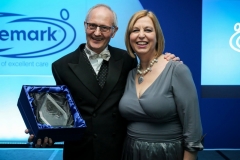 Last year, Caremark (Redcar & Cleveland) franchisee Charles Folkes was a finalist in the 'Olderpreneur of the Year' category at the British Franchise Association awards. He was then awarded 'Franchisee of the Year' at the annual Caremark Conference (pictured right).
Caremark (Aylesbury & Wycombe)'s Janis Anderson won 'Franchisee of the Year' and 'Female Franchisee of the Year' at The British Franchise Association's annual awards ceremony in 2013. Janis commented, "I'm thrilled this effort has been rewarded and excited for what the future has in store."

The Benefits

A 2015 forecast network turnover of over £50 million
A white-collar management role running your own company
Their team provides support to 80 Caremark offices at a 3:1 ratio
Comprehensive franchise package, including licensing rights, regularly updated operations manual and in-depth training course
Their network is 60% complete, with valuable territories available across the whole of the UK
Access to the proven Caremark formula and systems
A great reputation and a full member of The British Franchise Association (bfa)
Does a Caremark Management Franchise fit you?
No care experience is required
A meticulous selection process ensures that suitable candidates are recruited who are then able to maximise on the opportunity that Caremark offers
You will need to be passionate about ensuring your care workers deliver the highest standards of care to your clients, and have a real desire to build strong community relationships, have ambition and drive!
How much does a Caremark Management Franchise cost?
The Caremark franchise fee is £32,950 + VAT, plus working capital with a minimum personal investment of £30,000.
Caremark has a strong relationship with all major banks, who will offer up to 70% of the first year's running costs upon approval

Request a FREE Information Pack for the Caremark Management Franchise, the award-winning Care Services Business by clicking the button below, now!