No Letting Go Franchise
News
Features
Events
Resales
No Letting Go Business
Property Management Franchise

A unique Franchise Opportunity in the Property Sector
No Letting Go is the leading franchised national inventory management company serving the expanding landlord and agency market in the UK, growing 30% annually. It has over 30 franchisees throughout the UK providing services to the residential property rental market. Clients include letting agents, property management providers, relocation companies, asset management companies, landlords and property professionals.
No Letting Go are one of the fastest growing companies in their sector. They have a reputation as being a proactive and leading edge organisation with a dynamic and exciting approach to the inventory management market place.
A Vast and Growing Opportunity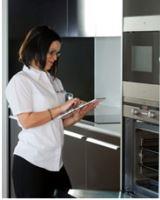 The lettings market is booming and in 2011 the No Letting Go Business grew by 100%. No Letting Go are looking for the very best people from all backgrounds to open up in a new territory and provide their services to the local market as a franchise owner.
Territories have excellent potential and their existing franchisee businesses have been growing rapidly.
One key to their success has been the investment in technology and infrastructure on behalf of and to the benefit of all the franchisees. They have developed their own bespoke online management system (PIMS) for the use of franchisees.
No Letting Go have also bought in valuable marketing software which allows franchise owners to be well ahead of the competition in their marketing strategies. They are constantly evaluating new products to see how they may assist their franchise owner's businesses to further consolidate their position as market leaders.
Award-winning Industry Expertise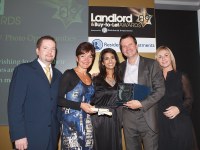 No Letting Go are constantly striving to promote the brand throughout the market sector. Their accreditation with the leading property industry trade bodies is invaluable for the credibility of their franchisees, as is their reputation amongst some of the largest letting agencies and property management companies in the UK.
No Letting Go's success has been reflected in the number of industry awards they have received and the exposure within the trade press.
No Letting Go also work hard to ensure that their franchisees can maximise their profitability by consolidating services where possible and negotiating group rates for essentials such as insurance, marketing material, typing services, communications etc.
Extensive Training and Support

The No Letting Go training programme is comprehensive. As well as training you in the art of reporting, they help train you to market your services, to grow and develop your business and be successful.
They will take you through the process of launching your business and will work with you to gain new business locally as well providing you with work through their centrally gained contracts.
They will advise you on how to grow your team and how to manage your business in the early years to ensure you grow 'year on year' and most importantly provide you with constant support as you need it.
This is truly one of the best home based businesses today. It is a low risk way to start your own enterprise that will provide you with a high return on your investment in a solid and reliable market place that is growing year on year.
Find out more about the No Letting Go Business, the leading UK Property Management Franchise. Click the button below now!