The Business Partnership Franchise
News
Case Studies
Features
Events
Videos
Resales
The Business Partnership UK Franchise
Business Transfer Agency Opportunity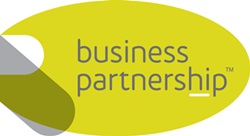 Would you like to manage a home-based business, that offers greater job satisfaction and provides an excellent life/work balance?
The Business Partnership UK Franchise is an opportunity to own your own Business Transfer Agency. As a franchise owner you will become part of one of the UK's leading business transfer agencies.
The Business Partnership will give you all the specialist training and support you will need to make your Business Transfer Agency successful, including:
Marketing – a full marketing package to launch your Business Transfer Agency – and ongoing activity to give maximum exposure to your business and your clients' business
Training – initial and ongoing training in brokerage skills and running your own business
Mentoring – regular one-to-one support from an experienced franchise owner
Are you ready to join a network of professional business brokers?
As a Business Partnership franchisee you will have a flexible and rewarding role by owning your own business which has the potential to exceed an income of £100,000 per annum.
You will need the ability to communicate well at all levels. Ideally, you will have gained business experience at a senior management level – or will previously have had your own business.
The franchise package:
You will receive high quality, tried-and-tested resources with the comprehensive franchise investment package, which includes:
An initial 5-year agreement, renewable at no extra cost
The Business Partnership Franchise operating licence
An exclusive and clearly defined territory
PR launch for each new office
Access to a network of franchise owners with extensive experience
Operating System – online, html document format, interactive website with client engagement area, national database at the forefront of web technology
Hear from the franchisees!
"Joining the Business Partnership has provided me with all the credibility and peace of mind that comes with being associated with a well-respected brand. I also benefit from the support and experience of my colleagues. I would not have been able to achieve as much as I have without the franchise."

Ivan Carlse, Franchise Owner, London Central
"I could not operate as cost effectively without the support of the franchise. The knowledge and support from fellow partners is always useful and allows me to run my own business, whilst being part of a good network of business brokers."

Paul Dodgshon, Franchise Owner, South Cheshire, Shropshire & Staffordshire.

Find out more about The Business Partnership UK Franchise and the opportunity to run your own Business Transfer Agency. Click the button below now!