Tutor Doctor Franchise
Tutor Doctor UK Franchise
Tutoring Network Management Business
Join the fastest-growing home-based Tutoring Network Management Business worldwide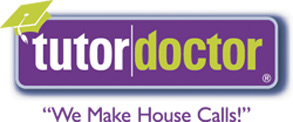 Build your own business while making a difference
The Tutor Doctor UK Franchise is a white-collar Tutoring Network Management Business that allows you to enjoy a profitable business while helping people succeed in life. Tutor Doctor UK Franchise owners coordinate a team of professional tutors that provide at-home one-to-one tutoring services to students of all grades and all ages. With over 370 Franchises in 14 countries, there has never been a better opportunity to join the Tutor Doctor UK Franchise team!
Don't let this opportunity pass, as territories won't last!
Tutor Doctor is NOT the traditional "learning centre" based tutoring model
Parents do not have to get their children to an education centre each time
Tutor Doctor provide a one-to-one ratio of student to tutor
Tutor Doctor personalise the tutoring to enhance the student's own curriculum and partner with the student's own teacher
Tutor Doctor offer flexibility to fit in with each family's unique and busy schedule
The Tutor Doctor UK Franchise tutoring network is able to offer private tutoring in all grade levels including college and university
Why Choose a Tutor Doctor UK Franchise?
Very high market demand

Low start-up costs and overheads

Great potential for growth

Complete flexibility to set your own hours

No inventory

Potential for full return on investment in less than 12 months

Fast start-up, you can be ready to go in as little as 30 days
Tutor Doctor UK Franchise Testimonials
"I have been running my Tutoring Network Management Business now for 18 months. To date, I have served over 300 clients across London."
Lesley Nicol, Tutor Doctor UK Franchise owner in London
"At Tutor Doctor what we do is help children be as good as they can be. Why would anyone not want to do this? Also it was a business opportunity that was very much aligned to our own agenda and skill set... We've always worked very hard at everything we do and with Tutor Doctor we found a way to channel our energies and skills into something we really believed in."
Rob Kerrison, Tutor Doctor UK Franchise owner in Cambridge
Learning shouldn't be a chore – Tutor Doctor makes it fun and rewarding!
Tutor Doctor UK Franchise: Training & Support:
80 hours of online training (pre-training)

7 intensive days of training in Toronto

Jump Start program (12-week post-training programme)

Mentorship Program (30 weeks)

Weekly Global Franchisee Call

Regional UK Meetings


Annual conferences

UK-based Field Coach

Ongoing Training and Support
Tutor Doctor UK Franchise: Financial Information
The Tutor Doctor UK Franchise investment fee starts at £29,700 and covers:
The cost of your Protected Territory
The "Big Apple" CRM system 2.0
Marketing strategies
Training program
Client consultation methodology
Tutor Recruitment processes
Ongoing Support
Ongoing Research and Development
…and much more!
The Tutor Doctor UK Franchise estimate that you will require around £4,000 for start-up costs and £5,000 working capital for the first 4-5 months of trading as you establish your Tutoring Network Management Business, making a total of £38,700. The ongoing royalties (Monthly Fees) are 8% of gross turnover.
NatWest may help you finance up to 70% of the total investment for your Tutor Doctor UK Franchise, if approved.
Tutor Doctor UK Franchise: Territories Available
There is currently availability in selected areas throughout the UK and selected European markets, so contact the Tutor Doctor Tutoring Network Management Business today to reserve yours!
To find out more information about the Tutor Doctor UK Franchise, the leading Tutoring Network Management Business, simply click below to request your FREE Franchise Information Pack...