Leadership Management UK Franchise
LMI UK Business
Business Performance Franchise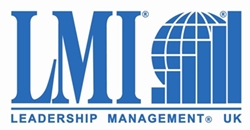 Change your life and the lives of many by becoming a Franchise Owner for as little as........£17,500 plus VAT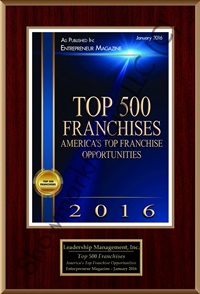 For nearly 50 years LMI UK Business have been developing a worldwide successful business focused on 'motivating people to their full potential®'. LMI now provide people development in over 70 countries and in 26 languages through a global network of over 500 independently appointed franchise owners.
As part of this Business Performance Franchise you, as a franchise owner will help organisations and individuals achieve the success they desire whilst living a balanced life. You can create the desired future of wealth and flexibility for you and your family by becoming a franchise owner with LMI.
LMI has been recognised in Entrepreneur Magazine as one of America''s Top Franchise Opportunities for 2016.

Or invest only £12,500 plus VAT
Same as the above less the tele-marketing initiative and 4 free LMI programmes.
The LMI UK Business Opportunity
As an LMI-UK franchisee you will help leaders, managers and individulas to behave and think in more productive and effective ways by using LMI's unique multi-sensory methodology and programmes. You help them become the person that they want/need to be, in life and in business.
The Franchise Package:
Your package is complete and includes comprehensive training and a life time of support, both here in the UK and globally.
An essential part of your package is your tailor made personalised 'Fast Start' marketing and PR initiative to help you win clients.
No cold calling needed or desired.
The package also includes:
Your tailor made personal 'Fast Start' marketing strategy to win you clients (included as part of the £17,500 package only)
Induction and administration
9 days comprehensive training in all aspects of your new LMI-UK business
Building your business and marketing training
Award winning coaching and facilitation techniques
LMI products and services
A full complement of LMI-UK stationery tailored to your new LMI UK Business
On the job support (now and forever)
Master copies of all LMI programmes sold in the UK
Your first year insurances, public and professional indemnity
On-going training by attending bi-monthly national LMI-UK Learn-Train-Practice forums
Plus all the ongoing support you will need to grow and prosper
I want to build a business worth owning which can offer me a real return on investment with growth potential
Working on your business and not forever in your business is a goal LMI can support. Recruit associates and affiliates into your business and the value of your franchise will multiply vastly.
I want to coach and share with others my wealth of experience and knowledge. Can l do this with an LMI-UK Franchise?
As a franchise owner with LMI-UK you will have an abundance of opportunity to do exactly this when coaching and facilitating LMI programmes. LMI actually want and encourage you to do it. Couple 'YOU' with an LMI programme, which is based upon sound and proven psychology, and an LMI programme becomes truly powerful.
Who says LMI programmes are as good as they claim?
Nearly 5000 UK managers and leaders have experienced the unique LMI process, some even being coached and facilitated through more than one programme.
Some of their larger UK clients past & present include bp, Castrol, Zurich Insurance, JPMorgan and Allied Irish Bank. However the majority of their clients are to be found within the millions of SME businesses across their economically dynamic nation, both in the private and public sector.
What can be the rewards for a successful LMI-UK franchise owner?
In addition to the massively satisfying reward of helping others to grow and achieve, a successful franchise owner can earn whatever they wish. With the right attitude, focus and skills, plus recruiting associates into your business, the growth of your income has no limits.
What does the ideal LMI franchise owner look like?
Most say they joined LMI-UK to 'give something back' by way of coaching, facilitating and the mentoring of others. They want to share their wealth of experience in life and business within the UK's vast and fertile people development market sector whilst building a profitable, strong and sustainable business. Couple this with a positive mental attitude and a strong work ethic and the profile they seek is practically complete.
Do you match this profile?
If the answer is YES then the LMI UK Business want to hear from you!
Find out more about the LMI UK Business, the profitable and successful Business Performance Franchise. Click the button below now!