Select Appointments Franchise
Select Appointments Business
Recruitment Management Franchise
An opportunity to run your own Recruitment Management Franchise
Investing in a Select Appointments Recruitment Franchise is an exciting, low risk opportunity to grow a successful recruitment business which can deliver a great return on investment and puts you in control of your work-life balance.
Select is a Recruitment Management Franchise that provides a high-quality, personalised staffing service to employers and job seekers. Established in 1980, it is now one of the UK's leading staffing companies and recruitment franchisors. It forms part of the Staffline Group plc, a London Stock Exchange AIM listed company.
The Select Appointments Business Opportunity:
Select are a national recruitment agency specialising in both permanent and temporary white collar placements, with nearly 40 franchised territories around the UK. They have traded successfully through 3 recessions since they started in 1980 whilst many of their competitors fell by the wayside.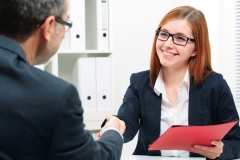 Some Select Appointments Business owners have achieved their ambitions quickly by building a great team and taking control of their work life balance. Equally, some have built businesses with multiple offices, dozens of staff and multi million pound turnovers... there is no limit to what you can achieve

As a Select Appointments Business Owner you will provide permanent and temporary staff to companies within a designated territory.
Territories are carefully selected to ensure that there is sufficient potential to develop a strong, viable business.
Each franchise operates as an independent business using the strength of the prestigious Select Appointments brand to build its reputation
You must be the driving force, the decision maker and the boss of your Recruitment Management Franchise. You will receive:
The door-opening power of a nationally recognised brand
A large and experienced support team to help steer your business through the challenging times and take full advantage of the great times ahead.
A full suite of back-office systems that allow you to concentrate your time, energy and skill on successful recruitment
The influence and resources of the powerful Staffline Group plc
Whatever stage you are at in your career, Select Appointments can help you break down any barriers that are holding you back or slowing you down
The Select Appointments Business Model:
The business model is incredibly flexible whereby you start your Select Appointments business in a serviced office with you plus two consultants.
T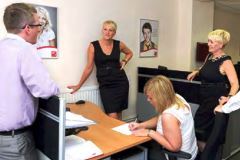 he business model doesn't require you to have a high street retail office with all the expensive associated costs.
You just need somewhere comfortable, accessible to candidates and with the potential to accommodate a few more consultants and staff members when the time is right.
From decades of experience Select know that two consultants plus the owner makes the perfect start. You can concentrate on networking and marketing, while your consultants can hit the phones literally from day one thanks to the incredible induction training and local database we provide you with.
The Franchise Package:
The initial franchise fee is £19,995 + VAT. The initial fee covers:
The initial franchise term is for 5 years
A full suite of back-office systems that allow you to concentrate your time, energy and skill on successful recruitment
Full back office support including Payroll, Invoicing, Credit Control, IT, HR and Compliance teams all backed by the Staffline Group Plc
The rights to trade the nationally recognised 'Select Appointments' brand across a substantial postcode region
Tailored budgeting and business planning support
Ongoing Marketing support, including practical guidance and support for your business launch as well as access to the website including a specific web page for your territory
Sales Collateral, Direct Mail programmes and access to Social Media and LinkedIn campaigns

Supply of IT and e-business systems, including hardware and licencing
REC accredited training and induction programmes and on-going staff development for you and your staff
Best practice general business advice and introduction to BFA approved business advisors
Find out more about the Select Appointments Business, the successful Recruitment Management Franchise. Click the button below now!