TaxAssist Accountants Franchise
Focus on Accountancy with TaxAssist Accountants
3rd December 2013
When it comes to the nitty-gritty of managing finance with seemingly complex calculations, confusing terminology and ever-changing legislation, most people within a business are happy to turn a blind eye and label anything to do with accounting as 'we have someone who sorts this out for us'!
It is no surprise therefore, that the popularity of outsourced accountancy services, especially for small and medium businesses is constantly on the increase, as business owners look to focus on doing what they do best (which is usually not single-handedly managing all the accounting necessities!)
One organisation that specialises in the provision of accountancy services to small businesses is TaxAssist Accountants. Since 1995, TaxAssist has grown annually and now has over 160 franchised offices throughout the UK providing small businesses with expert advice tailored specifically for their needs, from the completion of end of year accounts and tax returns to payroll, VAT and bookkeeping. This is complemented by a wide range of additional services for small business clients, including debt recovery, independent financial advice and personnel services.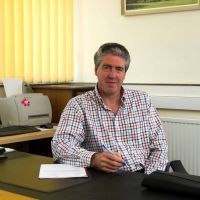 Karl Sandall, Chief Executive of TaxAssist Accountants, points out just one of the reasons why their service has proved so popular and has created so many successful franchised business owners:

"Figures from the Department for Business, Enterprise and Regulatory Reform reveal there were an estimated 4.5 million business enterprises in the UK at the start of 2006, an increase of 125,000 (2.9 per cent) on the start of 2005. Almost all of these enterprises (99.3 per cent) were small (0-49 employees).
Each year the pool of small business clients continues to grow, and running your own successful business is a growing desire for many. A look at the popularity of the T.V. show 'Dragons' Den' illustrates this. The Government is also keen to promote and encourage this growing entrepreneurship."
Not only is running an accountancy business potentially lucrative, but there is more to it than you might think. TaxAssist Accountants offer a flexible service for their clients, with out of hours visits and a free initial consultation. Franchisees offer flexible payment options allowing their customers to pay their accountancy fees monthly by standing order which can really help with cashflow. They can also offer a range of additional businesses services making them the one stop shop for small businesses. Karl also comments:

"Over 50 of our franchisees are based in shop front premises. The shops are aimed at attracting the local small business owner with a fresh, modern and stylish look. Not only do the shops offer greater visibility, but credibility with clients and other businesses and accessibility for walk in clients."
He is also keen to point out how TaxAssist Accountants offer different and unique services:

"We are the largest UK-wide network to provide a full accountancy and tax service specifically for small businesses. Some small businesses are getting that at the moment from high street accountancy practices - but when we identified this niche back in 1995 we discovered that small businesses were often not being looked after very well and we consider that it is still the same today.
The proprietors of these businesses were not always proacti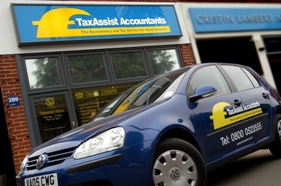 vely supported in looking for ways to reduce their tax liabilities and in helping them develop their businesses. By pushing ourselves forward we have become the leading accountancy network in the UK aimed specifically at small business. We feel we lead the way in terms of training, technical and marketing support and brand name pull."
So, with a vast market, a proven, profitable business model and a highly experienced franchisor with a recognised brand, the attractiveness of the TaxAssist Accountants franchise opportunity is clear to see, but is this an opportunity only available for qualified accountants?

"NO!" says Karl "You do not need to be a fully qualified accountant to join us. You will be the principal of the business and can employ accountants while you concentrate on growing your business. Your role will be to work on the business rather than in it. You will need to be confident in your ability to market and sell yourself in front of clients, and with networking. Our training and technical and marketing support is comprehensive and our aim is to help you achieve success. However, relevant previous experience, a good commercial brain, and a desire to succeed are essential.
Potential franchisees are self-motivated, well organised, reliable and commercially aware. Accustomed to working to schedules and budgets, you will be able to communicate at all levels comfortably.
Franchisees may have recently been made redundant or simply want the freedom to make their own decisions regarding the direction and progress of a business which is wholly their own. They come from backgrounds as diverse as banking, insurance, financial services or accounts administration. Some will come from management and marketing backgrounds but all will need to be numerate and literate and prepared to learn."
One person who found his ideal business in becoming a TaxAssist Accountants franchisee is Phil Marriott of Loughborough. He comments: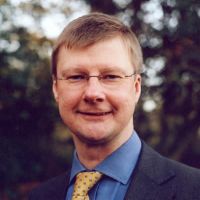 "I joined TaxAssist Accountants in December 2002 having purchased an existing fee bank from a franchisee who was returning to a former employer. My experiences gained in banking, insurance and finance, coupled with the knowledge gained in setting up and running a group of limited companies with some fellow directors, gave me some preparation for running an accountancy / business advisory practice…but I wanted the comfort of a "hand held" approach and some solid back-up support.
The obvious integrity, willingness and openness of all the team at TaxAssist Accountants struck me right from the outset, such that the decision was much easier to make – a clear sign that things were right then, and which has continued to prove to be right time and again since. Looking back, the first year was an exceptionally demanding one and much of the cash flow was reinvested to develop the potential of my practice. I had originally planned to move into shop front style premises some time after three years. After just two years the ideal shop front became available and I needed to make the commercial decision and investment much sooner, eventually moving in March 2005. Despite my reservations over the cost and disruption the overriding outcome was excellent. My net fee income, client growth, profitability and cash flow all benefited dramatically, improving month on month. New business enquiries were and continue to be plentiful with word of mouth being the best source and referrals from local professional sources (banks and solicitors) second. There is little other marketing I have undertaken, and the brand building activity of the Support Centre sends welcome leads my way. I now have seven members of staff.
In December 2007 I acquired the freehold of a former bank in my neighbouring home town. It opened as my office in March 2008. It is at least three times the size of the previous shop front, and provided substantial scope for further growth. The quality and average fee size of new business enquiries has improved. The fact I was confident enough to buy, and that my bank were so keen to support me, is continuing testament to the strength of the business model.
As the business has grown and the profitability improved I have increasingly been considering the longer term. One of the directors of TaxAssist Accountants provided me with considerable help to put together a plan to bring in an equity partner. In November 2011 Carl Whitehead (an existing member of staff) became a director of the business. Since that date a phased transfer of the equity has been agreed and Carl became a party to the existing franchise agreement in 2012. This has taken away any uncertainty that could have prevailed and given the business a clear structure over the medium term.
With two equity partners "at the helm" the business is enjoying renewed enthusiasm. This is evidenced by our decision to push ahead with a second territory in neighbouring Nottinghamshire / Derbyshire. The second shop front will provide excellent opportunity for further growth and provide us with greater flexibility when my own exit needs to be considered. Not many small businesses enjoy such confidence during a downturn!
The TaxAssist brand is excellent and allows me to portray a 'big' practice feel but with a 'smaller' practice price structure – a real winner with the clients! Ongoing training is excellent and I have to say that TaxAssist Accountants seem to have their support structure with franchisees just right – there when you need them but leaving you to run and develop your business when you don't!
I have no doubts I made the right decision and can confidently recommend TaxAssist Accountants."
If you, like Phil and 165 others, are looking for an opportunity providing an essential service to UK small businesses, TaxAssist Acountants could well be what you are looking for. Click below to request your FREE franchise information pack and to learn more about this proven, profitable and highly credible franchise opportunity.

TaxAssist Accountants Franchise Special Features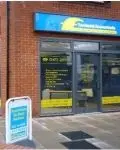 The truth about a Discovery Day
16th October 2014
Jody Macmillan, the UK Recruitment Manager for TaxAssist Accountants, gives an honest representation of a Discovery Day