Freight franchises are very high demand business services franchise models, although with the increase in personal trading, freight franchises are increasingly providing home to home services.
The ultimate van franchise, freight franchises, courier franchises and parcel delivery services franchises often provide two types of franchise opportunity. The first is a home based courier franchise delivery franchisee - the original 'man in a van franchise' parcel franchise! The second is a territory depot management freight franchise, where the delivery franchisee runs an office based service ensuring sales are running effectively and supplying parcels for the van-based franchisees to provide their own service.
Freight franchises, while competitive, are very profitable and, in an industry where the quality of service if so important, the nature of franchisee owner-managers at most stages of a parcel delivery franchise and courier franchise business, means that the extra care and quality of service is provided, that employees may not provide. Explore freight franchise, courier franchise and delivery franchise opportunities below, such as Interlink Express.
Latest Freight Franchise News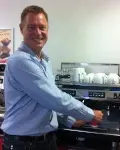 Cafe2U welcomes new Franchise Development Manager South East
2nd May 2013
Cafe2U is excited to welcome Kevin Pegrum as their new Franchise development manager. Kevin has been awarded the first area developer...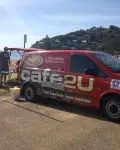 Cafe2U the world's largest coffee franchise is launching in South Africa
17th April 2013
Cafe2U, the world's largest mobile coffee franchise, continues to grow worldwide and is proud to announce its launch in South Africa.
Latest Freight Case Studies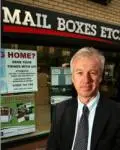 A day in the life
6th May 2013
"I love the variety of my business and every day is different," says Justin Brookes, who owns two Mail Boxes Etc. (MBE) stores in Oxford.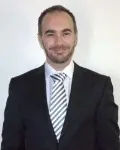 Neil Hatt - InXpress Franchisee - Birmingham
5th May 2013
Just before joining InXpress I was working in recruitment, which proved to be a well paid job, but one with very little career progression...
Links & Resources
Newsletter