Business Investment Opportunities Franchises
Business Investment Opportunities offer a mix of franchise and non-franchise investment opportunities to start and run your own business. Business Investment Opportunities listed in this category offer an array of non franchise license business opportunities. Training and support are provided in these business models, which licence the licensee to promote, distribute or sell products or services of the company involved.
Many of these business investment opportunites will be members of the Direct Selling Asssociation and have accredited business models. They offer low cost low risk business opportunities for motivated and proavtive indiviudals to start and run their own home based license businesses. Some of these business investment opportunities, with their flexible business models make good options for work at home mums and business opportunities for women.
As well as training and support, business investment opportunities, also offer incentive schemes to reward high performing licensees. Click the franchises below to explore business investment opportunities and request further information.
Latest Business Investment Opportunities Franchise News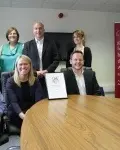 ActionCOACH business tool earns UK seal of approval
21st May 2013
The ActionCOACH '6 Steps to a Better Business' is now an officially certified business tool for Continuing Personal or Professional...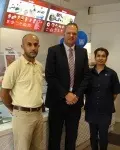 Baskin-Robbins opens new store in Chiswick
17th May 2013
Baskin-Robbins is proud to announce a further addition to its stores in the UK. Brothers Ash and Bob Ghataaura have opened their first...
Latest Business Investment Opportunities Case Studies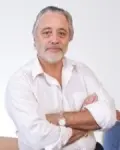 Career Reinvention: From Accountancy to The Interface Financial Group
17th May 2013
After a successful career spanning several sectors, Laurence Milton found satisfaction with The Interface Financial Group (IFG).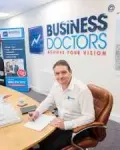 David Blakey boosts Business Doctors in Manchester
16th May 2013
David Blakey talks to us about joining Business Doctors and establishing the business in Manchester
Links & Resources
Newsletter
Business Investment Opportunities Franchise - Top Pick

MatchPoint
MatchPoint Franchise Consultancy Network - Become a Professional Consultant. Join a Multi-Billion Pound High Growth Industry with a Matchpoint consulting franchise!
•
View Franchise Profile
•
Add To Franchise List
Business Investment Opportunities Franchise Opportunities
my franchise
franchise list
franchise search
franchise type
Top ten franchise business types:

Explore all franchise types...
franchise category
Top ten franchise categories:

Explore all franchise categories...