Security and Locks Franchises and Business Opportunities from WhiteCollarFranchise provide a range of management franchises in the fields of locksmiths and commercial and home security services. Start your own Security and Locks Franchise with help from the leading executive franchise website.
Latest Security and Locks Franchise News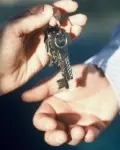 Home security franchise launched with Yale brand
1st March 2014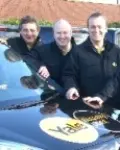 Second group of Yale Security Point franchisees graduate
2nd March 2011

Links & Resources
Newsletter
April Survey
Business skills - which is your weakness?