Security Services Franchises offer a wide-ranging variety of hands-on or management level franchises for you to explore. Covering both domestic and business services, we provide details of some of the most interesting business opportunities in the UK, which also include some major brands which are household names.
Security services franchises and Security services Business Opportunities cover security issues such as: LockSmiths and Lock Services, 24 hour security services, Security Guards and Patrol services, technology and CCTV security systems, private detectives and other services, many of which are available through franchises. The leading UK security services franchises are showcased here.
Latest Security Services Franchise News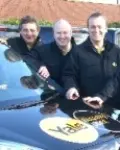 Second group of Yale Security Point franchisees graduate
2nd March 2011
Yale Security Point the world's favourite security installer are pleased to announce the graduation of their latest group of 7 franchise...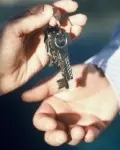 New home security franchise launched with Yale brand.
9th June 2010
A new home security franchise, Yale Security Point, has been launched by Security Franchising Ltd, based in Widdington, Essex, to...
Latest Security Services Case Studies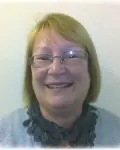 Introducing Susan Clowe from The 50plus Organisation in Bucks/ Thames Valley
3rd December 2013
Susan Clowe is The 50plus Organisation operator for the Bucks/ Thames Valley area and her background could not be more different from what...
Links & Resources
Newsletter