Organic and Green Franchises
Organic and Green franchises covering organic foods franchises and organic and green products franchises and organic product business opportunities. Explore UK Organic food franchises and organic and green product franchise opportunities.
With an ever growing concern and focus on environment preservation, organic and green products have become increasingly popular. This in-turn has generated some fantastic franchise opportunities focussing on organic food products such as Riverford Organic to organic and green cleaning materials as used by 'Bright and Beautiful'.
Explore a range of fantastic organic and green franchise opportunities below.
Latest Organic and Green Franchise News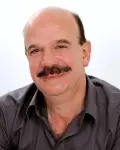 Allís fair in Nursery Care with Nature Trails
4th December 2013
Nature Trails inclusion of 'Good Faith' clause in Franchise Agreement believed to be a UK First.
Links & Resources
Newsletter
Organic and Green Franchise - Top Pick

Nature Trails
Nature Trails is the Nursery of the Year Award Winning new Franchise Opportunity
•
View Franchise Profile
•
Add To Franchise List
Organic and Green Franchise Opportunities
my franchise
franchise search
franchise type
Top ten franchise business types:

Explore all franchise types...
franchise category
Top ten franchise categories:

Explore all franchise categories...