Insurance Services Franchises and Business Opportunities from WhiteCollarFranchise.co.uk. Explore starting your own professional franchise in the insurance sector with this range of leading management or executive Insurance Business Opportunity options.
Latest Insurance Services Franchise News
Latest Insurance Services Case Studies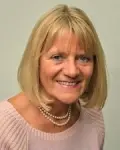 Introducing Lynda Buntin from WPA Healthcare Practice
20th August 2014

Newsletter
November Survey
What is the main barrier stopping you starting your own business?