Business and Sales Training Franchises and Business Opportunities from WhiteCollarFranchise.co.uk. Explore leading executive and management franchises in the field of Sales and Business Training, and start your own business with a sales training franchise.
Other business and sales training franchises offer training for individual personal skills, such as training centres that offer a wide variety of work skills training courses. Explore UK sales training and business training franchise opportunity options here.
Latest Business and Sales Training Franchise News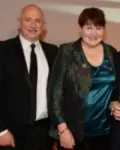 Training must have business growth focus, says award-winning accountancy network TaxAssist
17th April 2014

Latest Business and Sales Training Case Studies
Links & Resources
Newsletter
April Survey
Business skills - which is your weakness?