Freight Franchises and Business Opportunities. While there are local van-based single operator franchises available, WhiteCollarFranchise.co.uk lists territory depot style management freight franchises, where the franchisee runs an office based service ensuring sales are running effectively and supplying parcels for the van-based franchisees to provide their own service.
Freight franchises, while competitive, are very profitable and, in an industry where the quality of service if so important, the nature of franchisee owner-managers at most stages of a parcel delivery franchise and courier franchise business, means that the extra care and quality of service is provided, that employees may not provide. Explore freight franchises here and request FREE further information.
Latest Freight Franchise News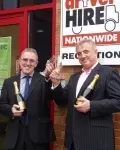 Driver Hire Nationwide are record breakers!
9th April 2014

Latest Freight Case Studies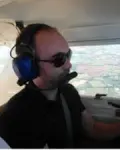 Meet Neil Hatt from InXpress in Birmingham
18th March 2014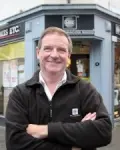 Introducing Steve Sleigh from Mail Boxes Etc in Colchester and Ipswich
25th February 2014

Links & Resources
Newsletter
April Survey
Business skills - which is your weakness?