CNA International Franchise
Disha Solanki finds her work/life balance with CNA International
24th May 2011
Disha Solanki, CNA International franchisee explains why she chose to invest in the executive search recruitment franchise after much research.
Industry - Pharmaceuticals and healthcare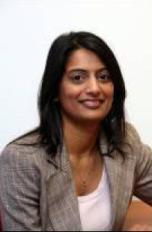 Disha Solanki opted to invest in her own CNA International recruitment business in September 2008 after much research. A former project manager in the pharmacy sector, Disha decided it was time to change. Having climbed as high as she could within her organisation, the only chance for progression was to work for another company. If she was going to leave she would rather work for herself. Having always wanted her own business she timed her decision to make the break after completing her MBA from Aston Business School in November 2008.
CNA International is one of the niche recruitment business models offered by Network Brand Partnerships, an arm of the Pertemps Group one of the largest groups of specialist recruitment companies in the UK.
How she got involved with CNA Executive Search
After much research Disha attended a franchise show, she then shortlisted her franchise selection to three companies. She knew she wanted a professional services franchise, the organisation had to have an excellent reputation, a realistic business plan and a strong business ethic where mutual respect and understanding of each others needs was evident. "CNA was my franchise choice, they are part of the BFA, had been around a long time and it was important to me that they were able to give me full support. I knew I would need it particularly at the start. They have exceeded my expectations and give me more support than I ever anticipated.
Disha chose to build a better lifestyle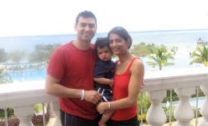 A formidable business woman, Disha is also a very family orientated person. Married to her husband Ravi, together they have an 18 month old little boy Hrish. She adores spending time with them, taking a franchise was greatly motivated by the desire to build a better lifestyle financially and to gain more time in the long run to enjoy the freedom that success brings. Although Disha has similar aspirations to many, the Aston Martin DB9 on the drive and a holiday home in Malaysia, she is also a very compassionate individual.
"Now that I'm a mother myself, I realise that every child should have the right to the basics in life. A home, love, education, adequate healthcare and a safe environment should be standard. I have been involved in fundraising for school projects abroad but given more time in the future I would like to do a lot more particularly in third world countries and make a real difference." She says. "Right now though I'd be quite grateful for a full nights sleep, Hrish does like to let me know he's awake."
Dishas' advice to new franchisees
"Do your due diligence very thoroughly. It will be one of the biggest, most stressful investments of your life, you want to make sure that the franchise operates in your best interests and supports you and your business as it grows - if that is your aspiration. They provide an infrastructure and methodology, a proven method that works. Trust the guidance and ask for support. It's hard work in the first year, put in the effort, focus, maintain your drive and determination and be willing to take on advice.
To find out more information on CNA International franchise simply complete the form below

CNA International Franchise Case Studies