BCR Associates Franchise
Nigel Collins talks about being a BCR Associates franchisee
9th May 2011
Nigel Collings, BCR Franchisee
Why did you choose franchising?
I had heard very good things about BCR Associates and decided to discover more about the franchise, so arranged a meeting with the company's director Richard Dormer.
I was so impressed with what he told me about the business model, that I said there and then that I would be interested in becoming a franchise owner.
What did you do before taking up a franchise?
My background before becoming a BCR Associates franchise owner was in mortgages and business-to-business services. At the start of the recession this work started to dry up so the BCR Associates franchise opportunity came along at the perfect time.
How did you raise the finance?
As a foundational franchisee BCR Associates were very accommodating, however there was still a financial commitment to be made. When we discussed the business model and our business plan with a colleague, who is a senior figure in the corporate finance world, he was so impressed that private equity investment was found almost immediately! The arrangement was very similar in scope to that now offered by the big banks supporting the BCR Associates franchise, but on a personal level.
What training and support did you receive initially and ongoing?
The training at the outset was excellent. I was given a thorough overview of the cost reduction industry and Pip my wife, who handles the administration of the business, received full training on the bespoke CRM system.
One of the most valuable aspects of this franchise for me is the ongoing support we receive. I know there are always specialists in all areas to speak to should we need any expert advice.
For example, I had an issue with an energy contract for a customer and with the deadline looming I was unable to beat the quote the client had sourced elsewhere. I spoke to the energy technical specialist at head office and through his in-depth knowledge we were able to identify a competitive price. Without his assistance and technical input we would not have secured the deal.
What challenges have you faced?
It was hard work to begin with as we didn't have any experience in this industry but the business model is so simple and strong we soon found our feet.
Has becoming a franchisee changed your life, if so how?
Yes, dramatically. Prior to owning a BCR Associates franchise I was in a career which was seriously being hit by the recession. We had to move house three times over a period of five months so the franchise offered us the stability we needed. Twenty two months after we started trading our life is completely different. We are earning a five-figure monthly income and thoroughly enjoy our work.
What advice would you give to someone thinking of buying their first franchise?
I would have no hesitation in recommending a BCR Associates franchise. I would say though that it is important you discover if it is the right franchise for you. Make sure you do a lot of research and visit competitors. You'll then have all the information you need to make that life changing decision.
What are your plans for the future?
Our business is booming. In the last six months we realised £100,000 worth of business and we are now in a position where we need to consider employing more staff.
Would you do it again?
Definitely. I love my job. There is nothing more satisfying than saving our customers thousands of pounds off their cost base and earning good levels of income at the same time.
To find out more information about BCR Associates franchise simply complete the form below

BCR Associates Franchise Case Studies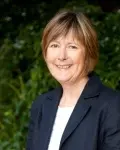 Sally Cattle becomes a BCR Associates franchisee
18th September 2012
Sally Cattle talks about her motivation and decision to become a BCR Associates franchisee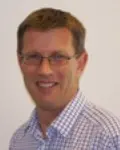 FORMER TRAINER PRAISES THE BCR ASSOCIATES' TRAINING SCHEME
12th March 2012
Meet David Thompson former manager in the NHS responsible for services to children with disabilities before joining BCR Associates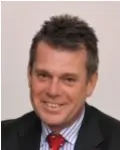 Neil Rice talks about being a BCR Associates franchisee
9th May 2011
A change of career for BCR Franchisee Neil Rice