Bluebird Care Franchise
Bluebird care franchisees defy recession to create 40 local jobs
2nd February 2009
Two local businessmen who cleared several hurdles to establish a successful business in the midst of recession are expanding into North Warwickshire – and creating 40 new jobs.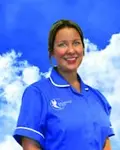 When Chris Kendrick-Jones and Paul Haylings set up a Bluebird Care office covering Tamworth and Lichfield their office consisted of one desk and three borrowed chairs! Now – two years on – they are running a thriving business from Mile Oak Farm, Plantation Lane in Tamworth – and will expand to Nuneaton in the summer.
Their story mirrors the success of Bluebird Care – the UK's fastest growing provider of care at home.
Bluebird Care plans to open 11 new offices in the first quarter of 2009 – creating 500 new jobs - with further rapid expansion during the rest of the year, including their first bases in Wales and Northern Ireland.
Chris and Paul set up their first office in January 2007, along with care manager Ellen Phillips. Their rapid expansion is good news for Tamworth and Lichfield's older and vulnerable residents, who are being offered first-class professional health care – in the comfort of their own homes.
Chris and his wife, Winnie, were long-term foster carers but otherwise they had no experience in the care industry as Chris had worked in the paper industry, and Paul had a printing background. Chris said, "The office consisted of one borrowed desk and three chairs and the process of registering, and completing all the relevant paperwork, began".
"We became experts after two months on policies and industry standards! Due to a delay at the Criminal Records Bureau, it was six months before we were registered. This was expensive and frustrating but we used that period to concentrate on marketing extensively – and now all that effort has paid off. Like all new ventures we have had disappointments and sleepless nights, but the business continues to grow."
In recognition of their achievement, Paul and Chris won a Best Franchise award from Bluebird Care in the autumn. On that occasion, Bluebird Care's managing director Paul Tarsey said, "Paul and Chris encountered major problems at the outset but a combination of talent, perseverance and determination has paid off. They are experiencing growth in difficult economic times by offering good old-fashioned service, that's second to none."
Bluebird Care is maintaining its impressive month-on-month growth of 20 per cent, rather than falling victim to the credit crunch. The company will have offices in England, Wales, Scotland, Northern Ireland and the Republic by the end of this year.

Bluebird Care Franchise Case Studies