Auditel Franchise
Safety-First with an Auditel Franchise
16th March 2010
Now in his 60's, West-Sussex based Brian Woolmer became an Auditel Cost Management Franchisee in 2003. Most of his work previously, as an executive engineer, had involved safety systems used in coolant controls for reactors on nuclear submarines and power stations.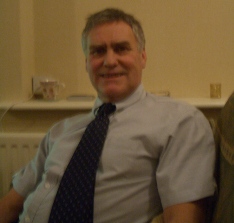 Brian recalls:" In 2002, tired of company politics, one takeover too many, and the increasing 'red tape', I decided that I had 'had enough'! Having been at my company for 20 years, but 'talked out' of leaving in the previous year, I was allowed to take a decent financial package. I agreed to work for them on a retainer basis, once my own engineering consultancy was set up. To compliment this, I used some of the funds to purchase a franchise. I saw franchising as the quickest way to market, with the support needed for setting up a new venture."
Having spotted an advertisement, Brian attended a London bfa franchise exhibition with a view to pick something which would meet his aims, ie a 'white-collar opportunity' dealing with people at an executive level. He says: "I saw the Auditel stand offering cost management and my gut feeling was that they were offering something compatible with my values. Visiting their offices for my first meeting, this feeling became much more apparent and I joined their network in July 2003."
Asked about the training and ongoing support, Brian reports that it is first class. He adds: "Head Office has 'brought to the table' strategic partners in a host of new cost saving areas. Our excellent relationship with these suppliers is shown in their enthusiasm to attend our events such as Regional Meetings, the Supplier Exhibition and Annual Conference."
Brian's son-in-law, Steve, joined him briefly, when he left the army in 2004, helping him to build a client base. When he decided to go into full time employment, Brian found his time was restricted for new client acquisition and his main endeavour became to care for his existing ones. This has been achieved with over half of them now in their fifth year. Longevity has proven that whilst savings can be small at the start, opportunities often arise, provided that you sometimes just 'hang in there'.
In 2007, Brian's son Neil decided to be self-employed. He started to carry out analysis for Brian's Auditel clients and assisted on some technical aspects in the engineering consultancy. Brian continues: "In 2008, with my franchise up for renewal, we decided that Neil would get trained and join me as a partner in the Auditel business. Since this time, principally with the help of one large client, who my son has 'brought to the table', we have doubled turnover and are looking to increase it by a further 50% this year. Chiefly this will be done by referrals and expanding cost areas with existing clients."
As to the future, Brian says: "I eventually see myself taking a reduced role, albeit not until after our next renewal in 2013, when I will be approaching retirement. However, I do intend to work on a part time basis, even when I retire, as, believe me or not, I actually enjoy it!"
To find out more information about an Auditel Franchise simply complete the form below

Auditel Franchise Case Studies